What is VoIP and how does it work?
Simply explained, VoIP is a method of operating phone systems via the internet rather than over a traditional phone line. In a nutshell, Voice over Internet Protocol (VoIP) is a means for converting analog audio signals, such as those heard on the phone, into digital data that can be sent over the internet.
VoIP for you business is a more flexible solution, cost-effective, with more features, robust and with an excellent support!
With our cloud-VoIP solutions, we enable you to fully profit from the cloud's transformation in how telephony is used by businesses.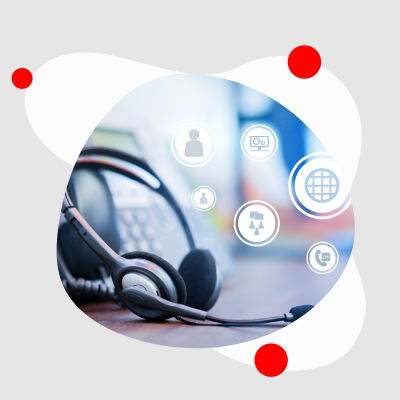 Business Benefits from VoIP

✔️ Pay-as-You-Go: The pricing plan for hosted phone service is straightforward and transparent, and it is invoiced on a monthly basis.
✔️ Simpler Maintenance: The use of a hosted phone service lowers your company's dependency on staff or service personnel to handle phone system updates and maintenance.
✔️ Lower Cost Per Call: Organizations that employ hosted contact center capabilities or make a lot of long-distance or international calls are most likely to save the most money per call.
✔️ Mobility: Employees can program their phone system to automatically transfer calls to their mobile device or to ring at both the desk and the mobile device at the same time.
✔️ Scalability: With hosted voice, your company may make system modifications whenever it wants. It's as simple as making a few adjustments to your administrative site and connecting in a VoIP-compatible handset to add a phone line. Cloud phone systems may be readily expanded to accommodate new business locations or remote employees.
Your employees will be able to operate more efficiently and successfully with our customized set of communication tools. Choose Eyetech, a 3CX partner.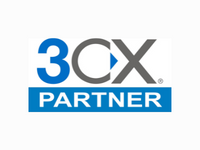 Talk with one of our IT experts today