What is IT Consultation?
IT consulting services are advice services that assist customers in evaluating various technology initiatives and aligning them with their business or process goals. These services include strategic, architectural, operational, and implementation planning to assist customers' IT goals.
Use the experience and rich tech backgrounds of Eyetech's top brains to develop a complete IT plan for your organization's digital and technological transformation that aligns with your business goals. Our strategic IT consultancy will assist you in automating and digitizing activities, optimizing your software portfolio, and implementing cutting-edge technology.
Business Benefits from IT Consultation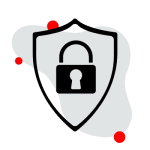 Increased Security
Cyberattacks on SMEs have become more prevalent than ever before. You can better safeguard your organization from potentially fatal attacks by employing an IT consulting agency.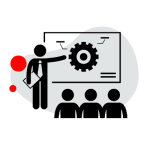 Better Trained Employees
An IT consulting firm can educate your staff about the technology they're utilizing as well as how to spot and avoid cyber threats. Your IT expert is simply a phone call away if employees have further concerns about the technology they're utilizing or about internet security.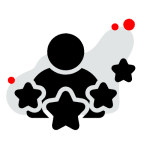 Expertise
When you employ an IT consultancy service, you're hiring a whole firm with a combined expertise that exceeds that of a single in-house professional or IT team.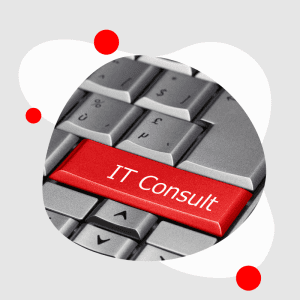 Becoming Your IT Consultant
We provide IT consulting services to assist you to enhance your software architecture, develop a tech-driven digital strategy, and optimize your software portfolio to improve operations. Our software experts will complete your digital transformation journey by carefully designing and executing the IT strategy described.
Talk with one of our IT Consultants today