What is Microsoft 365?
"Microsoft 365″ is the new name for Microsoft's Office 365 subscription service including even more features! Microsoft 365 is available in three flavors: Business, Enterprise, and Education. Microsoft Office 365 is a Software as a Service (SaaS) package that incorporates Microsoft Office as well as other Microsoft cloud-based services like email and collaboration. Microsoft Office 365 is a subscription-based service that delivers desktop functionality.
Microsoft 365 minimizes your upfront cost, so you don't have to worry about hardware costs and software upgrades. You get enterprise-grade IT at a fraction of what it would cost to run it yourself. PC, Mac, tablet, phone. You need to be able to work across devices, from anywhere, and have a consistent, clean, and fast experience doing it. Enter Microsoft 365. Whatever device you're working on, Microsoft 365 gives you access to everything you need—your documents, email, calendars, contacts, and team sites all come with you. Your settings roam with you too, so your files are up to date and ready for you to pick up right where you left off, no matter what device you're using.

Business Benefits from Microsoft 365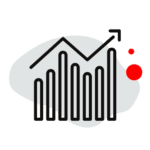 Increased Productivity
Whether you're working remotely or on-site, get your work done and stay connected. Meetings can be held online, over the phone, or in person. You can enjoy cloud-based document sharing and use Office apps to collaborate, email, connect and organize your business.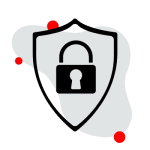 Robust Security
With built-in security measures, you can help protect your company's data. You can protect your business from cyber threats & improve the security of consumer information. All your devices will be secured and manage users and devices safely.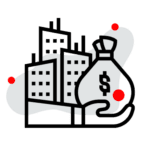 Cost-Effective Solution
With a single productivity solution, you can simplify IT setup, management, and expenses. Boost user efficiency & save money on automation and IT. Reduce the expense of security concerns by consolidating vendor spending.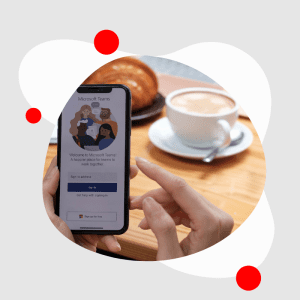 When and where you need it

Install Microsoft 365 on your PC or Mac, on tablets (including iPad and Android) and smartphones for when you're on the go, and on the web with Microsoft 365 Online for everywhere in between.
✔️ Stay safe with built-in anti-malware and anti-spam protection
✔️ Count on a guaranteed 99.9% uptime, financially backed SLA
✔️ Focus your IT resources on other projects
Work together with Microsoft 365
Create polished documents with the Microsoft 365 applications you know and trust, save them to the cloud, and then edit and collaborate with others in real-time using Microsoft 365 Online.
Install and deploy quickly ✔️
Set up new user accounts in seconds ✔️
Get updates automatically. The Office tools you rely on are always up to date ✔️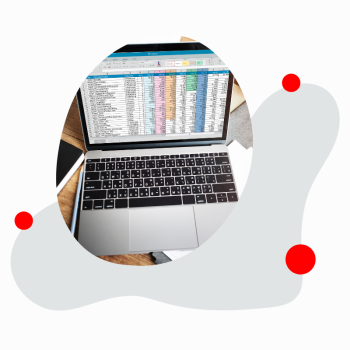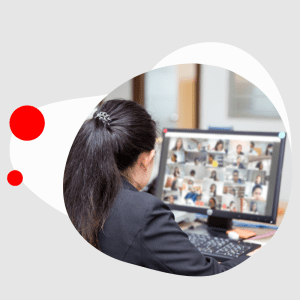 Built around you

Just sign in to Microsoft 365, and documents, preferences, and other settings follow you across your PC, tablet, phone, or the web. So anytime, anywhere, you can pick up right where you left off.
✔️ Get virtually anywhere access
✔️ Work on your Office files online or offline
✔️ All your files are automatically backed up
How Eyetech can help you on top of that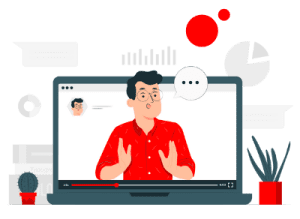 Free Training
On-Demand Tutorials on Microsoft 365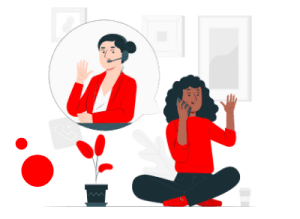 Dedicated Support
Ask questions, find answers and get support

Microsoft 365 Business Basic
✔️ Web and mobile versions of Microsoft 365 apps only
✔️ Chat, call, meet up to 300 attendees
✔️ 1 TB of cloud storage per user
✔️ Business-class email
✔️ Standard security
✔️ Anytime phone and web support
Microsoft 365 Business Standard
Everything in Business Basic, plus:
✔️ Desktop versions of Microsoft 365 apps with premium features
✔️ Easily host webinars
✔️ Attendee registration and reporting tools
✔️ Manage customer appointments
Microsoft 365 Business Premium
Everything in Business Standard, plus:
✔️ Advanced security
✔️ Access and data control
✔️ Cyberthreat protection
Not sure which one is the most suitable for your needs?
Talk with one of our IT experts today