Eyetech's Social Responsibility
We're not just a bunch of geeks sitting behind our desks, doing our work, and shutting out the world outside. We like to get involved in our society because we think that charity should start at home.

Here at Eyetech we are firm believers in community values and helping the many people around us who sadly are less fortunate than we are. Both as a company and as individuals, we dig deep and donate our time and money whenever it is possible.
Eyetech employees regularly sponsor various charitable and philanthropic events both during the festive season as well as throughout the year. We don't like to blow our own trumpet, but we do think it's a part of what makes us who we are.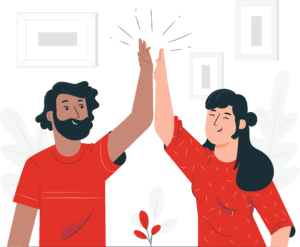 Eyetech's Mission
Our aim is to recommend, build and maintain excellent IT systems so that your time is not wasted in fixing or maintaining them, rather spent using the systems and growing your company's productivity. We are proud of our commitment to offer excellent service and in order to continue doing so, we invest heavily in training ourselves in everything IT related, so that as our competence grows, your peace of mind grows too.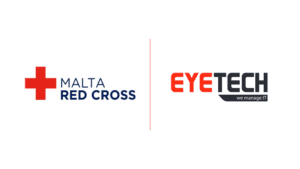 "Malta Red Cross would like to extend its heartfelt gratitude to Eyetech Ltd for its ongoing assistance to the NGO, through its IT Support and Consultancy services.
Over the past 7 years, as part of their corporate social responsibility, Eyetech Ltd has provided Malta Red Cross with full IT support, including website hosting, telephony to cloud email solutions & storage systems and network infrastructure."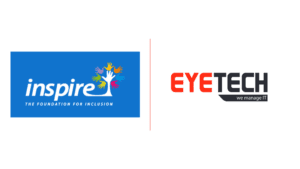 "Eyetech Ltd provides us with IT maintenance and support, much-needed services to run an NGO like Inspire Foundation. Thank you, EyeTech for doing your part in supporting our community"